As your Authorised Starlink Reseller, we offer a host of added services and features to ensure the most effective, enterprise-grade solution is delivered on land or at sea, across the globe.
With more than double the antenna capability of Starlink residential services, Starlink Business delivers faster internet speeds, higher throughput, and greater reliability. With global coverage, we can connect any site with high-speed internet connectivity, no matter how remotely located.
By working with Clarus, you will also benefit from a fully managed service, including additional service plans, installation, 24/7 support, and integration with other technologies, to deliver the most robust connectivity solution possible.
Better yet, we'll have you up and running in just a matter of days.
Extend the office to every location with Starlink Business.
With a higher gain antenna, additional throughput allocation, and better extreme weather performance, Starlink Business helps ensure bandwidth for mission-critical operations 24/7.
It's perfect for construction sites, energy projects, mining, marine vessels, and much more.
Starlink Business users can expect fibre-like performance, with download speeds of up to 350 Mbps. Collaborate in real-time with colleagues across the world with seamless video conferencing, and download/upload large files without the long waits associated with traditional satellite solutions.
With latency of just 20-40ms, it can be used as a backhaul for IoT use, including security systems, sensors, robotics, wearable technology, and autonomous machinery.
From installation to support, as your managed Starlink service provider, we offer a host of added services and features to ensure the most effective, enterprise grade solution is delivered including:
API Integration
24/7 NOC Support
Global Service Coverage
Customer Management Portal
Range of Service Plans
Interconnect Services
Multi-Channel Bonding
Technology Integrations
Global Installation Services
Starink Business - Land Packages
Up to 350 Mbps download Up to 40 Mbps upload
20-40ms latency


50GB & Unlimited Throttled Data

Up to 350 Mbps download Up to 40 Mbps upload
20-40ms latency

1TB & Unlimited Throttled Data


Up to 350 Mbps download Up to 40 Mbps upload
20-40ms latency

2TB & Unlimited Throttled Data


Up to 350 Mbps download Up to 40 Mbps upload
20-40ms latency

6TB & Unlimited Throttled Data

Case Study Agrovista Starlink Business – Fully Managed Connectivity Agrovista Agrovista is one of the UK's leading suppliers of agronomy advice, seed and crop protection products, and precision farming services. Founded in 2001, and part of the Global Marubeni Corporation, Agrovista work in partnership with organisations in the Arable, fruit, vegetable, horticultural, and amenity sectors
Read More »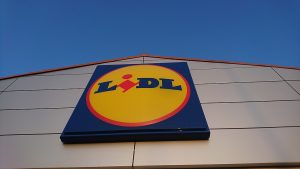 Case Study Lidl UK Starlink Business – Fully Managed Connectivity Lidl – Somerset Lidl Stiftung & Co. KG is a German international discount retailer chain that operates over 11,000 stores across Europe and the United States. Headquartered in Neckarsulm, Baden-Württemberg, the company belongs to the Schwarz Group, which also operates the hypermarket chain Kaufland. The
Read More »
Case Study Hughes Subsea Starlink Maritime – Fully Managed Connectivity Hughes Subsea – Vos Start Vessel As an integrated subsea service company, Hughes Subsea offers a comprehensive range of services to the offshore oil and gas, renewable energy, power generation, and marine civil engineering sectors.  Utilising innovative subsea techniques with modern robotic and remote tooling, 
Read More »