Healthcare & Public Safety
Providing mission-critical connectivity for healthcare providers and emergency services – enable better mobility and connectivity today.
The Clarus Networks Group is a provider of specialist connectivity solutions to clients including the NHS, Northern Ireland Fire & Rescue Service, Cumbria County Council, and many more.
We provide a range of bespoke, fully-managed solutions for mobile connectivity, designed to work with the UK's Emergency Services Network (ESN). Despite significant investment in infrastructure, even locations that do have access to EE's 4G network can still suffer from poor connectivity – in-building coverage is an ongoing problem, due to materials used in construction such as steel, wood, and Low-E glass. This is particularly problematic in secure buildings such as police stations, fire stations, and hospitals.
Our connectivity solutions can help with in-building signal issues, as well as in-vehicle, the latter being particularly key to the ESN's mobility and effectiveness. By equipping buildings and vehicles with mobile repeaters – as we have done for many public safety and healthcare facilities, we can enable maximum effectiveness of the ESN.
How can Clarus support public health and safety?
Clarus works in partnership with the NHS, having deployed cellular connectivity solutions into over 50 Trusts. This ensures that internal staff and emergency responders, including police, fire and rescue, and paramedics, can access the Emergency Services Network within hospitals. Our solutions have also improved patient and visitor wellbeing during what can be a highly stressful time, ensuring that family and friends can be contacted.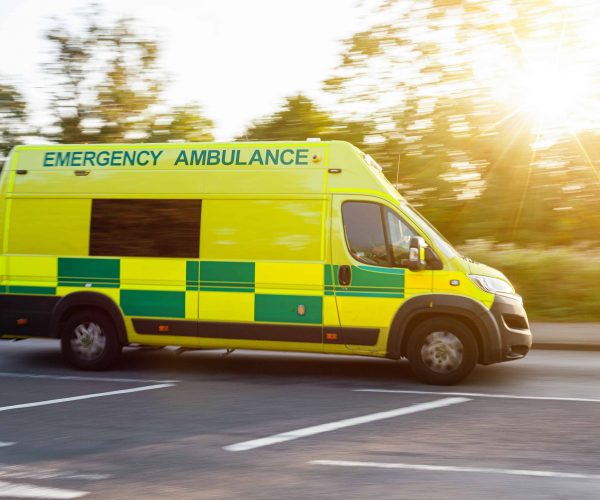 Our solutions can be carried on-the-person or integrated on board vehicles – including ambulances, fire engines, and police vehicles – to support emergency personnel with real-time communication, data and surveillance. 
Leverage an ecosystem of proprietary technologies, including LEO-only Airborne User Terminals, to provide search and rescue teams with throughput performance and efficiency, even in the most remote and challenging locations. 
Surface vessels are able to access an LEO satellite network through small, lightweight and ruggedised Maritime User Terminals which can be integrated on board almost any platform type regardless of payload restrictions.