As your Authorised Starlink Reseller, we offer a host of added services and features to ensure the most effective, enterprise-grade solution is delivered on land or at sea, across the globe.
Starlink Mobility is a game-changer for businesses that need reliable and high-speed internet connectivity on the go. With its portability, affordability, and fast internet speeds, Starlink Mobility can help businesses to improve their productivity and flexibility, while also saving them time and money.
By working with Clarus, you will also benefit from a fully managed service, including additional service plans, installation, 24/7 support, and integration with other technologies, to deliver the most robust connectivity solution possible.
Better yet, we'll have you up and running in just a matter of days.
The new Flat High Performance Starlink allows users to enjoy high-speed, low-latency internet while in motion.
With a wide field of view and enhanced GPS capabilities, the Flat High Performance Starlink can connect to more satellites, allowing for consistent connectivity on the go.
The hardware is designed for a permanent installation on your vehicle and is resilient in harsh environments.
Starlink Mobility plans have the highest priority in the network, meaning your connectivity is prioritised even in times of network congestion.
High-priority connectivity is particularly critical for emergency responders, including the police, fire services, paramedics, coast guards, and search and rescue operations.
Starlink users can expect fibre-like performance, with download speeds of up to 220 Mbps. Collaborate in real-time with colleagues across the world with seamless video conferencing, and download/upload large files without the long waits associated with traditional satellite solutions.
With latency of just 30-60ms, it can be used as a backhaul for IoT use, including security systems, sensors, robotics, wearable technology, and autonomous machinery.
Better yet, for Starlink has now introduced unlimited Basic Access data for Mobility service plans being operated on land or inland waters, after users have surpassed their allocated Priority Access data threshold.
Starlink Mobility provides 100% coverage in your country and every country where Starlink service is available across the globe. Plans can also be used on the ocean, with connectivity available in the vast majority of the Earth's oceans and seas.
Starlink can provide internet connectivity to even the most remote and underserved areas of the world, where traditional internet infrastructure is difficult to build. 
A world-first, this groundbreaking technology can even connect the polar regions.
Secure Fleet Management & Remote Monitoring
Whether operating 10 vehicles or 10,000 vehicles, Starlink Mobility enables remote monitoring and management of your Starlink fleet from a single portal.
Starlink Mobility also protects your data and the confidentiality of user traffic by implementing end-to-end encryption.
From installation to support, as your managed Starlink service provider, we offer a host of added services and features to ensure the most effective, enterprise grade solution is delivered including:
API Integration
24/7 NOC Support
Global Service Coverage
Customer Management Portal
Range of Service Plans
Interconnect Services
Multi-Channel Bonding
Technology Integrations
Global Installation Services
Starink Mobility Packages
Up to 220 Mbps download Up to 40 Mbps upload
30-60ms latency


Unlimited
First 50GB Is Prioritised


Up to 220 Mbps download Up to 40 Mbps upload
30-60ms latency

Unlimited
First 1TB Is Prioritised

Up to 220 Mbps download Up to 40 Mbps upload
30-60ms latency

Unlimited
First 1TB Is Prioritised
Starlink Mobility Use Cases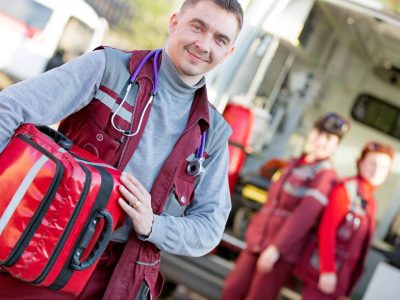 From crisis response to large-scale humanitarian aid, we can help ensure a joined-up approach to helping those in need. Our solutions can also be used by first responders and integrated with emergency services networks.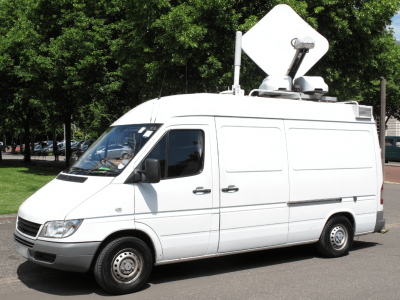 The media, whether for television or radio, require a connectivity solution that can go to any location at short notice. For live reporting, high-speed, low-latency connectivity, anywhere in the world, is a necessity. This is something that has quite simply not been possible until now. Bring the news to everyone in need with Clarus.
Starlink, integrated with our specialised technologies. supports the interconnectivity of mission-critical devices, enabling advanced automation, machine learning, and real-time data for logistics, transport, manufacturing, and related industries.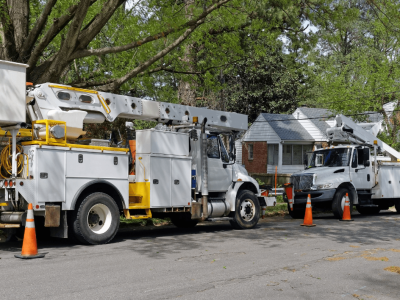 Whether it's for crime scene investigation or welfare vehicles visiting remote sites, Starlink Mobility can be deployed to provide the high-bandwidth, communications backhaul required for enabling real-time communication between the site and head office.
Case Study Agrovista Starlink Business – Fully Managed Connectivity Agrovista Agrovista is one of the UK's leading suppliers of agronomy advice, seed and crop protection products, and precision farming services. Founded in 2001, and part of the Global Marubeni Corporation, Agrovista work in partnership with organisations in the Arable, fruit, vegetable, horticultural, and amenity sectors
Read More »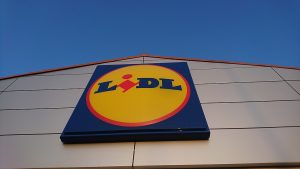 Case Study Lidl UK Starlink Business – Fully Managed Connectivity Lidl – Somerset Lidl Stiftung & Co. KG is a German international discount retailer chain that operates over 11,000 stores across Europe and the United States. Headquartered in Neckarsulm, Baden-Württemberg, the company belongs to the Schwarz Group, which also operates the hypermarket chain Kaufland. The
Read More »
Case Study Hughes Subsea Starlink Maritime – Fully Managed Connectivity Hughes Subsea – Vos Start Vessel As an integrated subsea service company, Hughes Subsea offers a comprehensive range of services to the offshore oil and gas, renewable energy, power generation, and marine civil engineering sectors.  Utilising innovative subsea techniques with modern robotic and remote tooling, 
Read More »