Fully managed Internet of Things (IoT) solutions for public and private sector organisations
Clarus helps enable M2M interconnectivity between systems and devices, to automate and streamline business operations 24/7. This may include security systems, robotics, energy, fleet management, logistics and POS.
eSIMs provide the most reliable, flexible and cost-effective solution for ensuring the best possible connection for an organisation's IoT / M2M applications.
Whether it is for enabling mobile / tablet devices and applications on remote sites, or full mobile broadband solutions, Clarus can cater for any requirement.
From Smart City management and pharma production,  to agriculture and telehealth, Clarus can help any environment achieve maximum efficiency. 
The robust eSIM standards are built to withstand any manipulation by unauthorised third parties, ensuring maximum security for your user mobile profiles.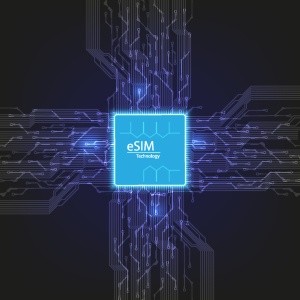 Our M2M industrial-grade eSIMs are designed to be used in harsh environments and working conditions. This makes eSIMs the perfect solution for remote locations and construction sites.
We provide fixed-cost tariffs which are bespoke to our users' requirements. This is based the amount of data required, and which countries the devices will be used in.
Our eSIMs are fully managed by the powerful Mobile Manager interface. This enables our customers to monitor data usage, add bolt-ons, activate SIMs and set up alerts. We also have a dedicated support team available to assist, ensuring you have nothing to worry about.