Next Generation Multichannel Bonding
Clarus Bonded is an advanced site connectivity solution for mobile and fixed installations on construction, energy, or utility projects. Often located in remote locations, many of these projects solely rely on wireless cellular connections. Cellular connectivity, however, can fluctuate, with poor data throughput making it unsuitable for many mission-critical operations. 
Thankfully, our bonding solution solves this problem. 
By combining the power of multiple networks – including cellular, satellite, and fibre – with advanced bandwidth aggregation and intelligent failover, our specialised bonding router delivers the most resilient connection possible. 
Don't delay, improve operations for your organisation today on 0330 1244 805 or connect@clarus-networks.com.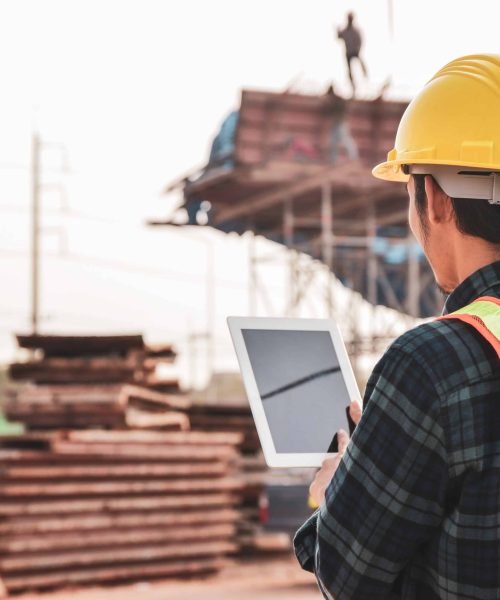 Our Channel Bonding Routers Explained
Clarus Bonded is designed for hard-to-reach construction, energy, or utility projects, where a robust and resilient connection is required for mission-critical operations.  
The device comes with two 5G capable modems as standard. Individual 5G links can be joined together for increased bandwidth and robustness, or they can run on their own. Different traffic types can be routed over distinct LTE lines when run independently (e.g. one link for data, the other for VOIP).
The device has two Ethernet ports that can be set up as two LANs or one LAN and one WAN. Allows for the bonding of cellular and other lines, as well as failover from xDSL to 5G or 5G to satellite, for example. The appliance can be configured for link-failover (e.g., from WAN to cellular) as well as link aggregation to improve performance via the administrative web interface.
Combined with our high-gain antennas and wireless access points, we can provide site-wide connectivity for all employees, devices, and machines.
Software
Advanced Bandwidth Technology
Intelligent Failover
Session Persistence

Device Management
Web Administrative Interface
Export / Import Configuration
Command Line Interface

WAN
Static IP
WAN Link Health Check

LAN
Multiple LAN subnets supported
DHCP Server
DHCP Reservation
DNS Server
VPN
Up to 5 concurrent VPN Tunnels (incoming and outgoing)
IPsec VPN
Site-to-Site mode
Ciphers: AES and 3DES
Hashes: MD5 and SHA1
Pre-shared Key
NAT-Traversal
Dead Peer Detection

Firewall
Stateful firewall with support for PPTP, FTP,SIP,H.323
Multiple zones: WAN, DMZ, LAN
Multi NAT
IP Forwarding
Port Forwarding